Pilates Studio Software Images - screenshots from ClassSwap Pilates Studio Management Software.
ClassSwap is a fully-featured Pilates Studio and client management software system designed for Pilates studios and instructors which delivers maximum flexibility, minimal intervention and complete ease of use. A perfect solution for you and your clients, ClassSwap feature a host of inovative time-saving solutions.
Below are some screen-shots from the adminstration pages on ClassSwap.
(screenshots taken from the managers / instructors / administrators demo pages)
Screenshots of the ClassSwap client-side pages are available here
Class Swap Images
Login page: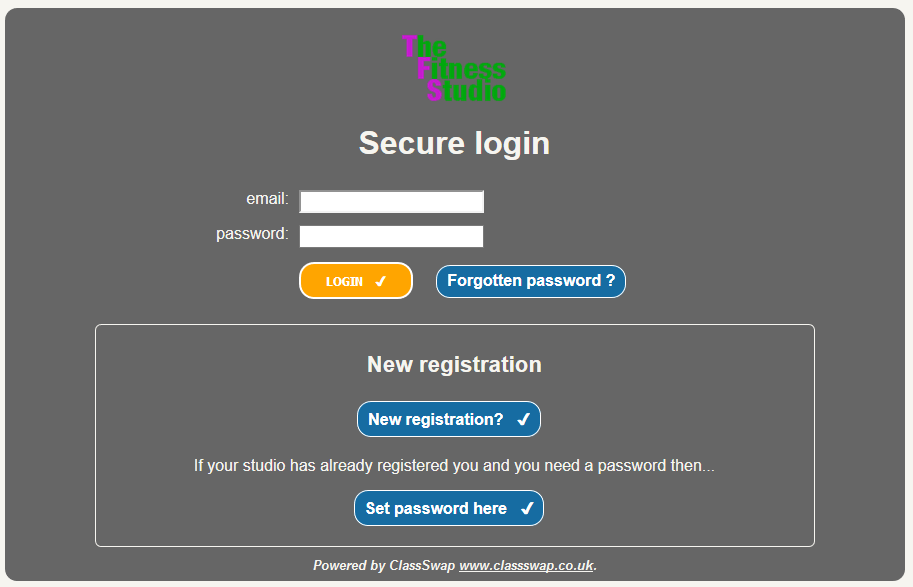 Main menu page: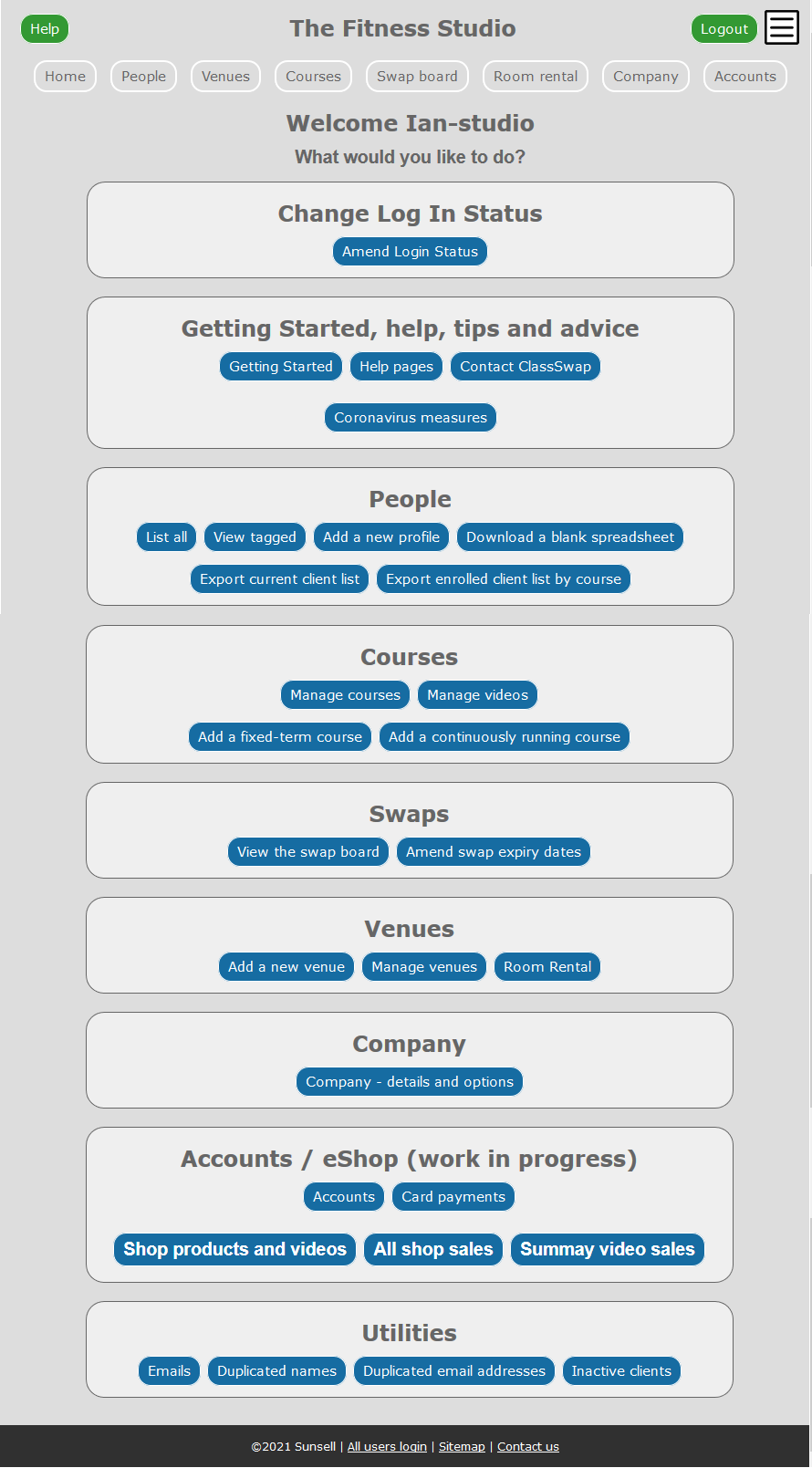 Predicted attendance: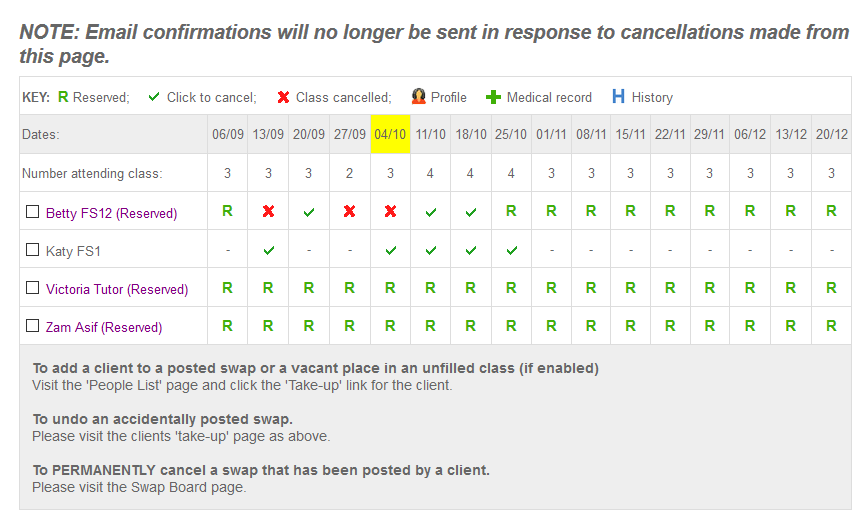 Video manager page: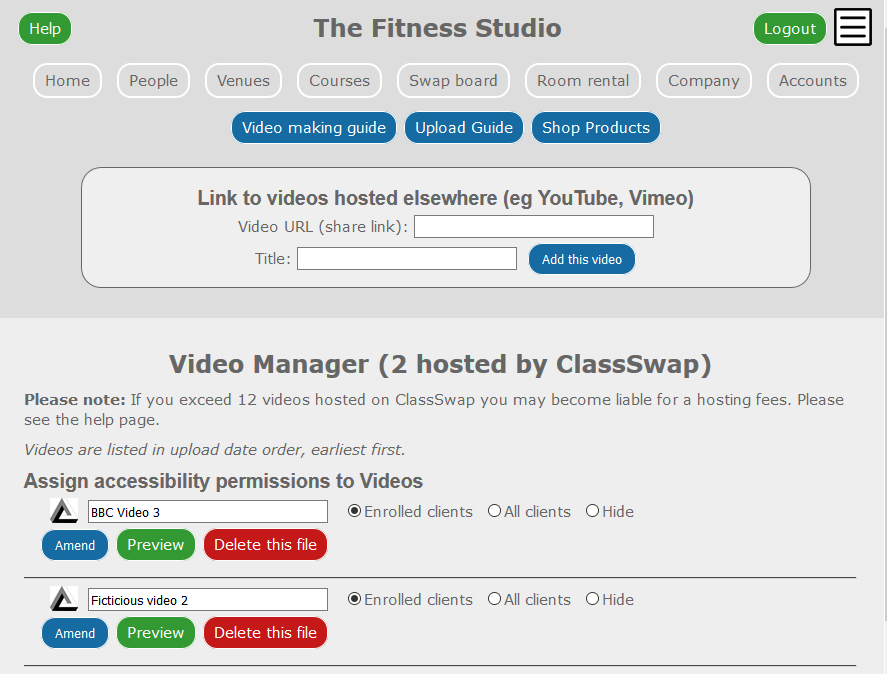 Default setting and options: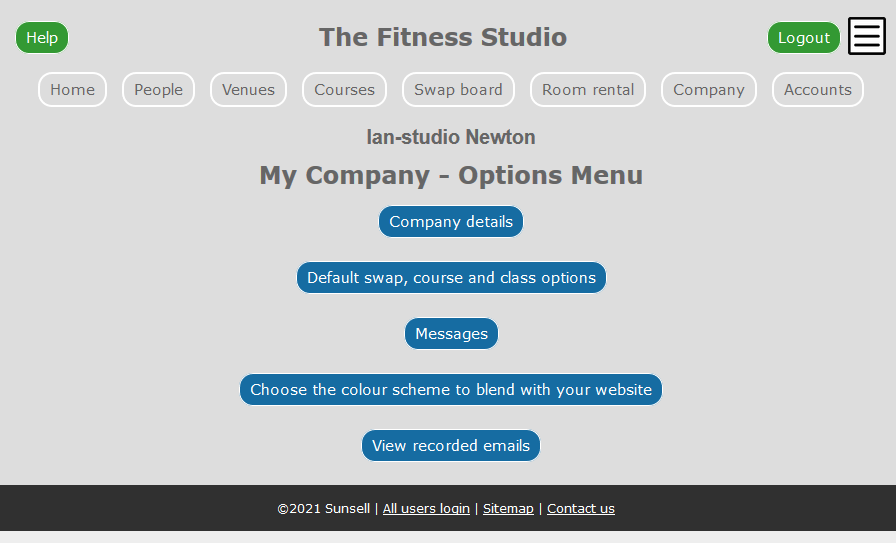 You too can enjoy the benefits of ClassSwap. Take a FREE trial now - there is no commitment to purchase.