Class Swap Images - screenshots from ClassSwap.
ClassSwap is an on-line Class swap and client management software system designed for Pilates studios and instructors which delivers maximum flexibility, minimal intervention and ease of use. A perfect solution for you and your clients as clients manage their own swaps releasing more time for you.
Below are some Class Swap Images that are actual screen-shots from the clients pages on ClassSwap.
(screenshots taken from the demo pages)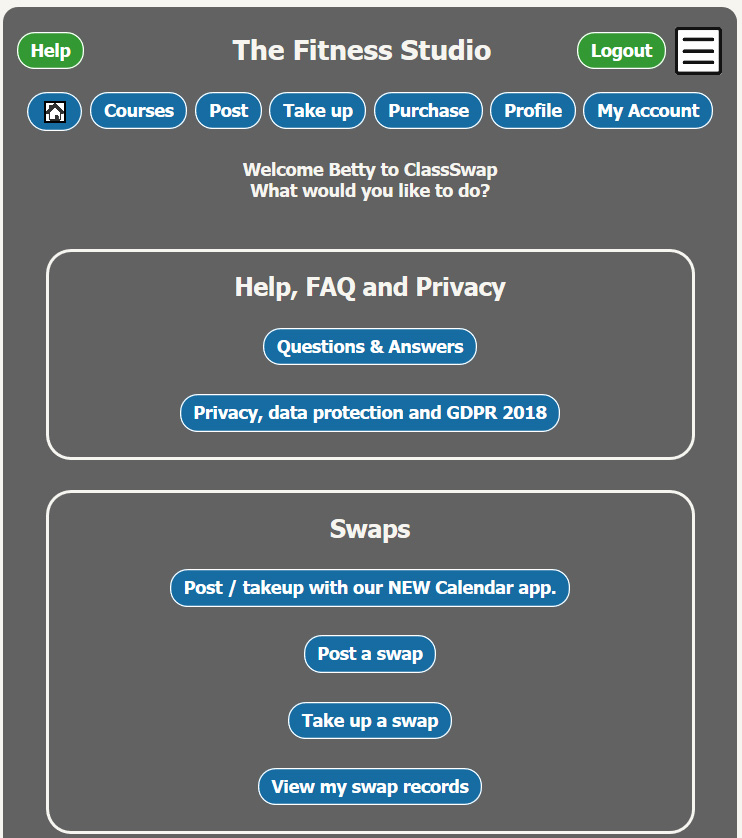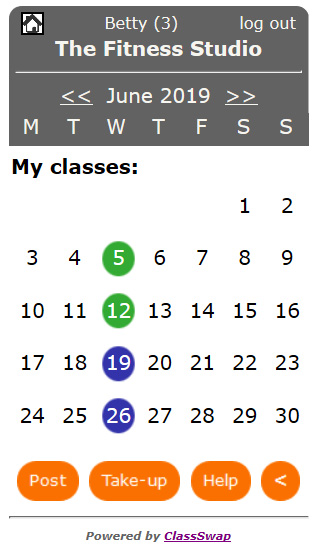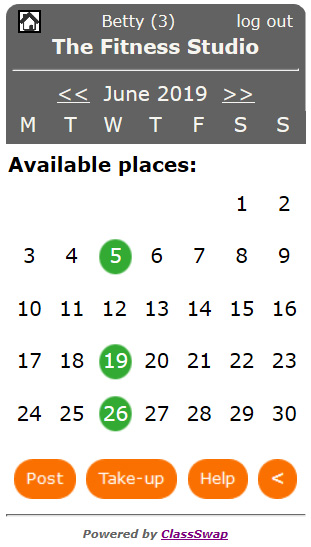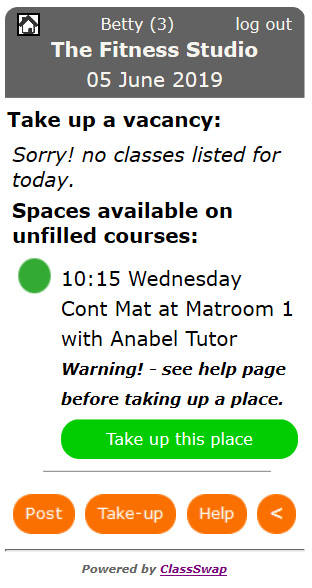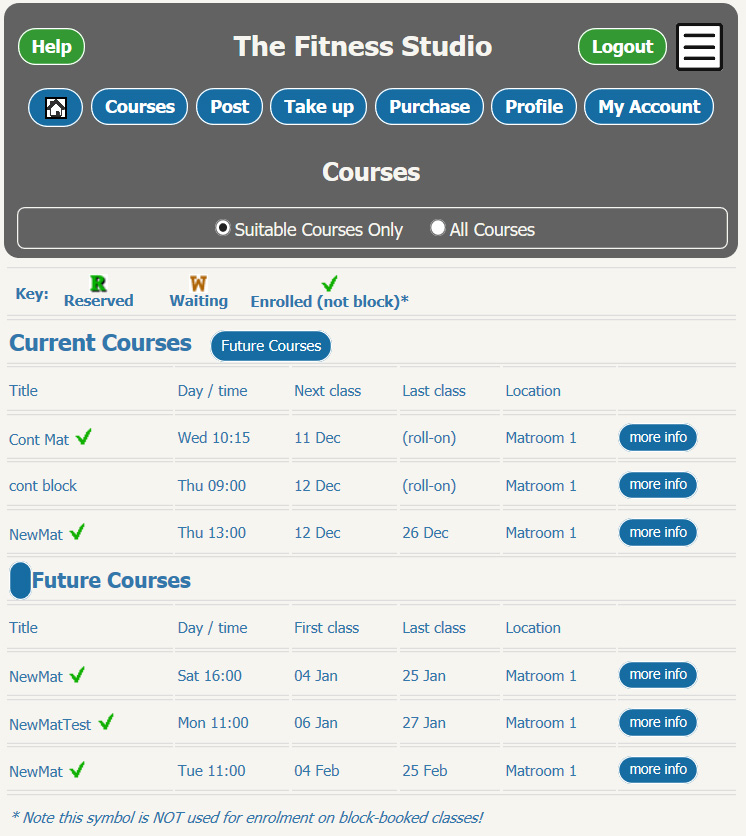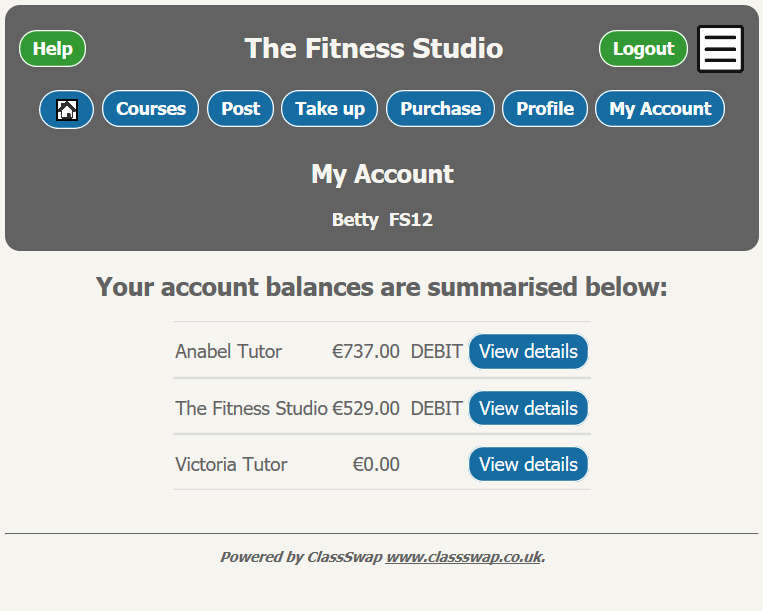 You too can enjoy the benefits of ClassSwap. Find out more - it's free to register, with no commitment to purchase.